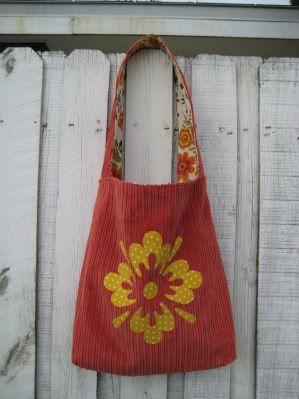 Karyn of
Fat Orange Cat
was one of the first makers to sign up for AHB III and I loved viewing her shop of goodies. Karyn's appliques are nice visual pops to her simple* and crisp clean totes.
*Now when I use the word "
simple
" I don't mean it in a bad way. What I mean is simply (haha) that I dig the effortless** and simplicity that her creations convey! Not too many doo-dads, her design is pretty and she uses interesting materials for her linings that add that special something. Get it? That's what I mean!
**Now when I use the word "
effortless"
I don't mean that Karyn isn't working her butt off sewing for all of you, because she is!
Check out what she had to say about AHB at her
blog
.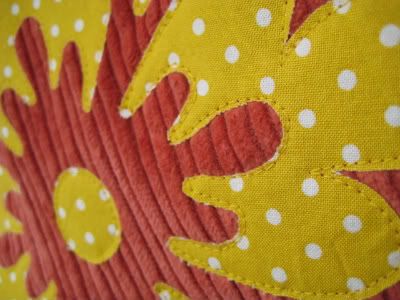 Detail of a Fat Orange Cat applique up close and personal.